So, after 3 straight months of Minecrafting (with periodic breaks to Google questions nobody cares about the answers to) it's time to go back to school.
These Nerd approved school supplies will help you get through the next 9 months in nerd style!
Tetris sticky notes
Not sure how functional these are (unless you already write in an "L" shape) but we LOVE the idea of them.  We think that to add to their authenticity, it should come with a bunch of L's, T's, Z's and squares, but only a couple of straight lines!
Find it here: http://www.amazon.com/SUCK-UK-Block-Notes-Sticky/dp/B0054QM5HQ/ref=sr_1_1?ie=UTF8&qid=1439824140&sr=8-1&keywords=tetris+post+its
Techy Pouches
Show off your true colors with these supply pouches.  Sure, 3.5″ disks haven't been used since you installed the original Wolfenstein, and there's probably an app where you can snap a picture of an angled line instead of using a protractor, but that's what makes them great!  Relive your glory days through your children's school supplies!
Find it here: http://www.modcloth.com/shop/office-desktop/tech-me-away-pouch-set
Mustache paper clips
Mustaches are classy, we all know that.  But it's important to make sure everyone knows how classy you are even when you're not around!  These mustache paper clips are perfect for holding together your lists of favorite Cabernet Sauvignons or your autographed Marx Brothers photographs.  Attaching them to any written document automatically adds an implied British accent to whoever is reading it.
Find it here: http://www.amazon.com/Moustache-Office-Markers-Different-Styles/dp/B00545U5FQ/ref=sr_1_1?ie=UTF8&qid=1439827770&sr=8-1&keywords=mustache+paper+clips
Game Controller Calculator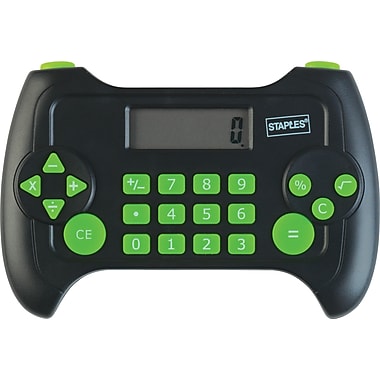 You have to keep your gaming chops up while you're at school.  You think your opponents on the other side of the globe are allowing their thumbs to get lazy?  No.  They're not.  They're keeping them in tip top condition with thumb cozies, regular stretches and a gamers diet (Cheetos and Mountain Dew.)  This calculator will give you the edge you've been looking for.  It also maths for you too.
Find it here: http://www.amazon.com/8-digits-Game-Controller-Mini-Calculator/dp/B00TGE51ZU/ref=sr_1_1?ie=UTF8&qid=1439827939&sr=8-1&keywords=game+controller+calculator
Lego notebook
If you're breaking out a notebook, chances are something boring is about to happen.  These Lego notebooks will help you spice it up a little.  It comes with some pieces you can actually rearrange to make your own creation.  Best part is, they're squishy – so stepping on one won't mean your life has literally ended.
Find it here: http://www.amazon.com/WAFF-KG4102-Notebook-Blue/dp/B00EORI9RG/ref=sr_1_1?ie=UTF8&qid=1439827988&sr=8-1&keywords=lego+notebook
Zelda Backpack
 
Zelda.  Back.  Pack.  Need we say more?  Our independent study has found that this backpack can hold:
2 Swords

20 Bombs

100 Arrows (and Bow)

Endless money

Rings

A Boomerang

A Raft

Food

Potions (and Poisons)

A Stepladder

Candles

and A Book of Magic
Find it here: http://www.amazon.com/Legend-Zelda-Backpack-Sale-Cool/dp/B00SKXDB1E/ref=sr_1_2?ie=UTF8&qid=1439828060&sr=8-2&keywords=zelda+backpack
Dr. Who TARDIS Lunchbox
This lunchbox has the unique ability to produce a different lunch every time you open and close the lid.  You just keep opening it until you find something you like.  This is powered by its proprietary Chameleon Circuit.  We have heard, however, that many units are shipping with a faulty Chameleon Circuit and just produce peanut butter and jelly every time.
Find it here: http://www.amazon.com/Doctor-Who-Limited-TARDIS-Lunch/dp/B004ZNCH9A/ref=sr_1_4?ie=UTF8&qid=1439828161&sr=8-4&keywords=dr.+who+lunchbox
Cleaning Putty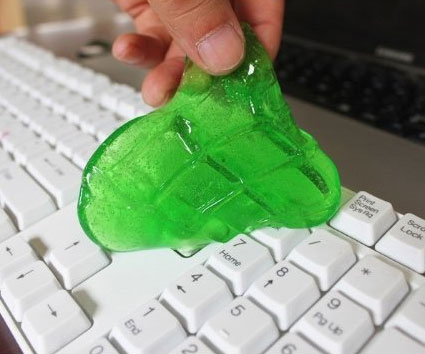 The ultimate nerd school supply.  If being nerd is defined in any way – it's caring about certain things more than anyone really should.  And this proves it.  Shaking out your keyboard isn't enough.  Using a can of air isn't enough.  You need a putty that slowly molds itself to your electronic device and picks up every last spec of dust.  From your keyboard, your phone, game controller, whatever.  There is one thing we found it's not great for picking up though……….girls.
Find it here: http://www.amazon.com/Gulu-Keyboard-Cleaner-Computer-Flexible/dp/B00FQGODKQ/ref=sr_1_8?ie=UTF8&qid=1439828230&sr=8-8&keywords=cleaning+putty
Tell us what other unconventional school supplies we missed???